This month, YoungWilders and Weald to Waves are embarking on a new partnership that will harness the energy and commitment of young people passionate about nature to help drive forward W2W's pioneering nature-recovery corridor work.
Youngwilders is a non-profit focused on accelerating nature recovery in the UK and involving young people in the movement. Myself, Anya, Oscar, Molly and Noah started Youngwilders as a group of friends with a shared passion for the natural world and engaging young people in its plight and revival, and, less altruistically, as a way to hang out more!
Since 2020, Youngwilders has begun a number of exciting youth-led nature recovery projects to help us realise our organisational ambitions. We are currently working on 10 projects at different stages of development, four of which are in Sussex. These are a flower meadow creation project near Rye, a wild public garden outside of Brighton, a 30-acre site for rewilding and nature education on the border with Surrey, and a 100-acre nature recovery project near Horsham. It seems that Sussex, already a national epicentre of nature regeneration ambition, has sucked us in too, and our partnership with Weald to Waves marks an exciting opportunity to contribute further to the local movement.
We believe any serious long-term attempt to revive nature and protect it into the future must engage and involve young people. Young people have the highest stake in nature recovery's success, as well as a distinct keenness to act, with over 80% of young people reporting eagerness to act on environmental issues. Harnessing this energy while giving young people a chance to feel more connected to nature, to upskill, and to have their environmental voices amplified, forms the cornerstone of our youth engagement philosophy and what we hope to bring to the Weald to Waves project. In practice this will involve youth-focused ecological volunteer days on land within the catchment area, youth-led restoration design and map work, seminars and workshops for young people and consultation work with local young people to ensure their thoughts and feelings are being listened to and incorporated.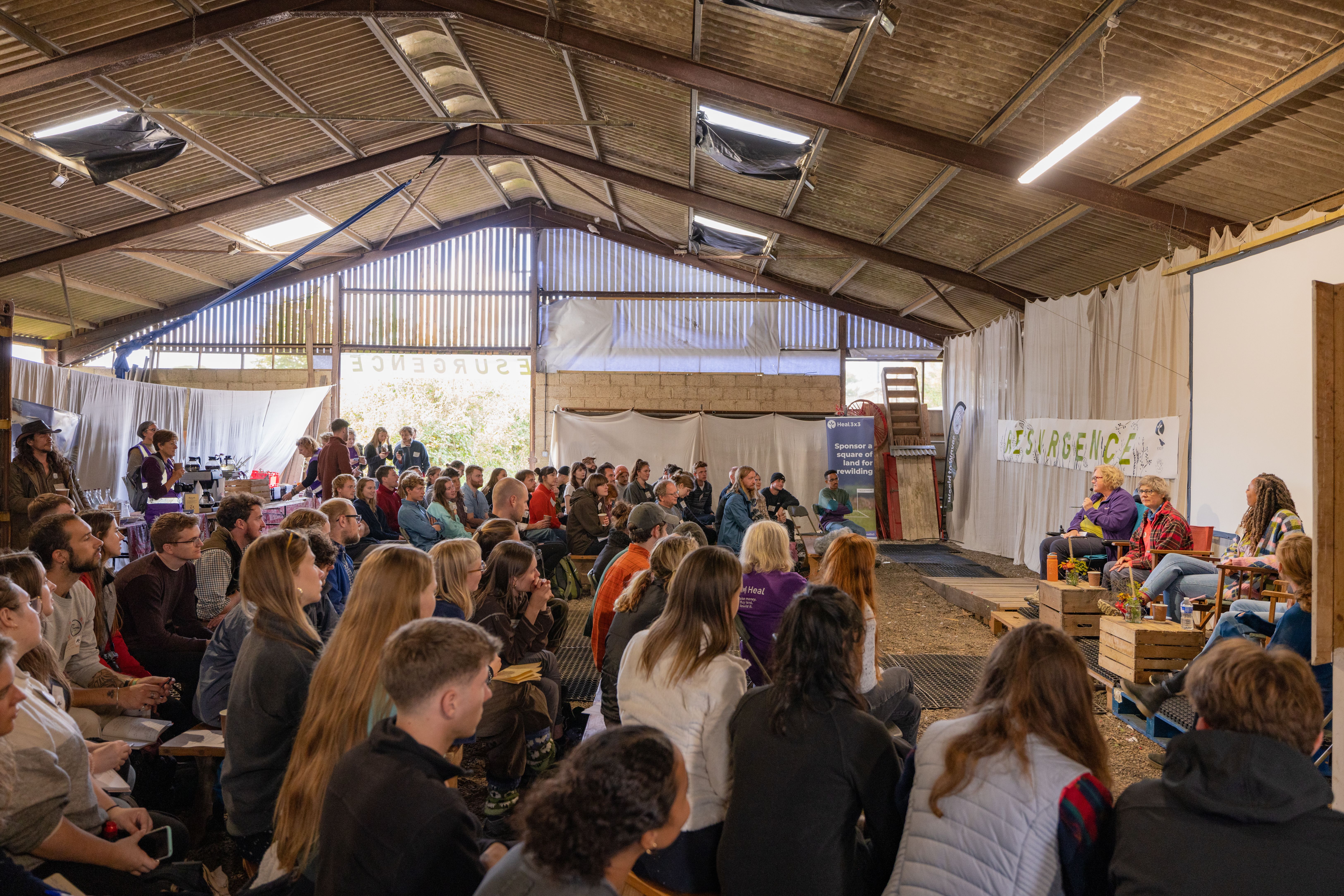 If you are a young person wanting to be involved in nature recovery and have your views on the environment heard, please consider joining us for our second Youth Rewilding Summit(pictured above) at the Knepp Estate this autumn. Created in collaboration with Heal Rewilding and the Knepp Wildland Foundation, the Summit will be happening on September 23rd and 24th 2023, and it looks set to be bigger and better than last year! Fittingly, for our Weald to Waves alliance, the theme this year is Connectivity. Connectivity within ecosystems, across landscapes, between humans and nature, and to ourselves. Keep an eye on the Heal, Youngwilders and Knepp socials in the coming months for more details.
Reach out to me at jack@youngwilders.uk if you are young and would like to be involved in Weald to Waves in any capacity,. No expertise required! Equally, if you're a landowner within the Weald to Waves catchment area and would like help in reviving natural processes on your land while providing opportunities for young people, please email me at the address above.