Wakehurst, Kew's wild botanic garden in Sussex, sits at the centre of the Weald to Waves corridor. This summer, it is preparing to unveil an extraordinary outdoor art installation called Planet Wakehurst. Commissioned to enwrap the Elizabethan mansion during its roof restoration, this bespoke photo montage by artist Catherine Nelson captures the essence of Wakehurst's biodiversity through vivid imagery of plants found across its expansive 535-acre site.
A visual celebration of nature's diversity
Over the course of summer 2022, Catherine Nelson meticulously documented Wakehurst's diverse landscapes, capturing hundreds of photographs that were later combined to create an immense digital collage. Planet Wakehurst, covering an impressive 1550m², invites visitors to marvel at the intricate details of the flora that makes the garden so special. From the vibrant water garden blooms to the towering redwoods of Horsebridge Wood, the installation showcases the rich tapestry of life at Wakehurst.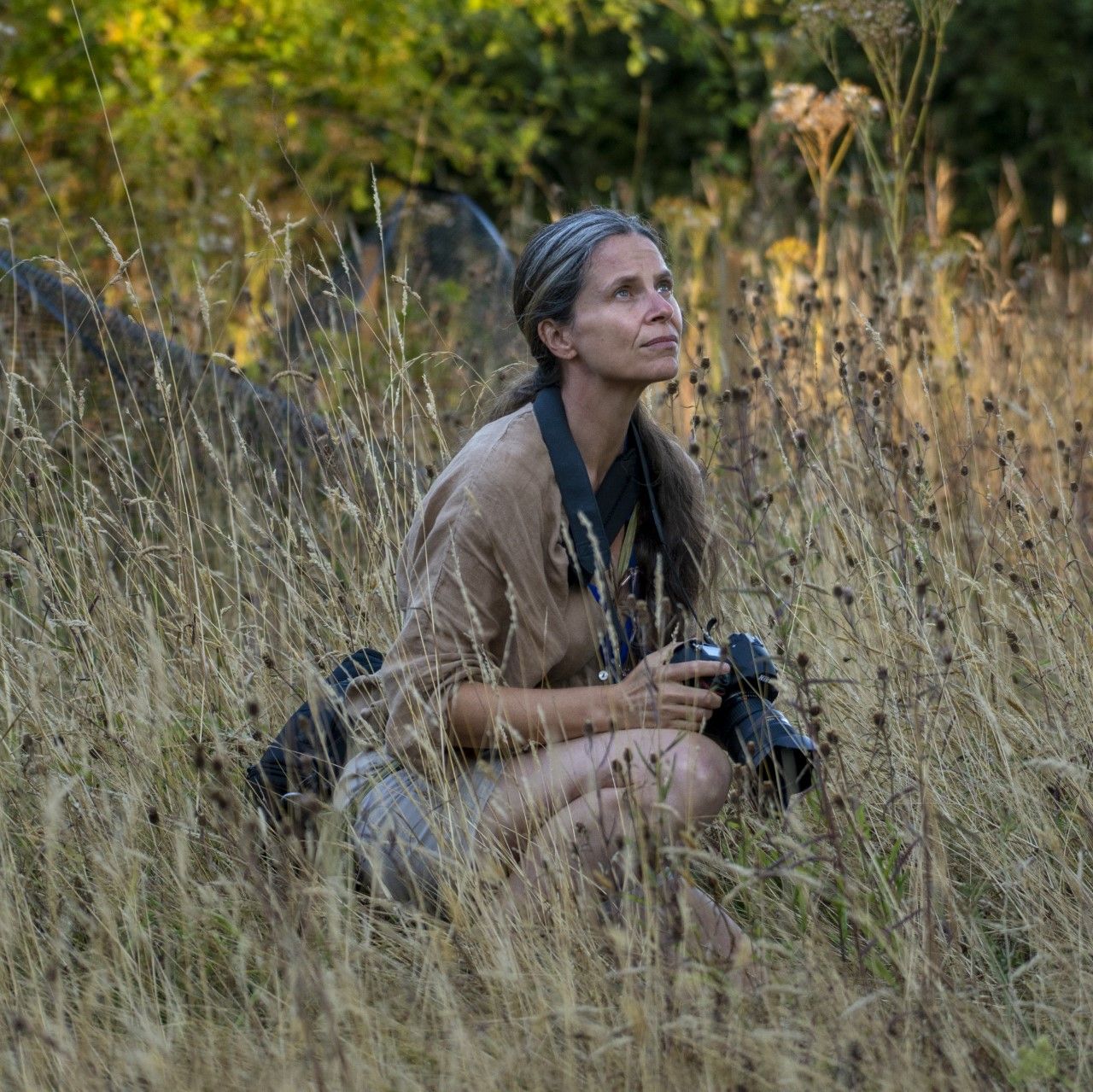 Artist Catherine Nelson
Elevated perspectives: engaging with the nature corridor
A new viewing platform, raised 33 feet above the ground, accompanies the art installation. From this vantage point, visitors can indulge in breathtaking panoramas that stretch beyond Wakehurst's immediate surroundings. The platform offers not only stunning views but also provides an opportunity to witness the interconnectedness of Wakehurst with the neighbouring countryside, particularly the Weald to Waves corridor.
The corridor serves as an ecological pathway, connecting different habitats and facilitating the movement of wildlife. Standing on the platform, visitors can appreciate the importance of preserving and expanding these green corridors. The unobstructed views across the corridor from this height underline the significance of nurturing and protecting these natural pathways, enabling animals to roam freely and fostering genetic diversity among species.
Planet Wakehurst stands as a testament to the awe-inspiring beauty and ecological significance of Wakehurst's biodiversity. Catherine Nelson's artistry transports visitors into a world brimming with natural wonders, prompting a deep appreciation for our planet's treasures. As visitors leave this remarkable installation, they will hopefully carry with them a renewed sense of responsibility to cherish and safeguard our natural world for generations to come.
Find out more about Planet Wakehurst and the new viewing platform.