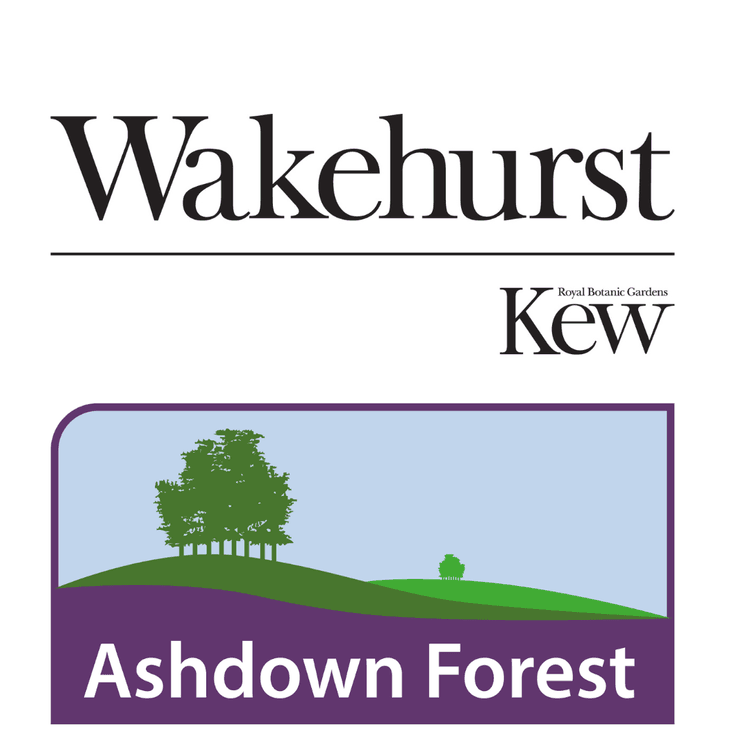 Weald to Waves not only crosses complex landscapes. It crosses sectors and disciplines to produce a powerful network of partners that can make the corridor a reality.
We are delighted to be bringing in a waves of new partners this month who represent key biodiversity hotspots along the corridor and bring invaluable knowledge and influence to our community.
Ashdown Forest has played an active part in the early formation of the corridor. Celebrated as the home of Winnie-the-Pooh, Ashdown Forest is a rare and fragile environment with an ancient heritage. Covering over 10 square miles, Ashdown Forest is one of the largest open-access areas in Southeast England. Situated within the High Weald Area of Outstanding Natural Beauty, its lowland heathland and deciduous woodland habitats are home to many rare and threatened species. It is also leading the way in finding ways to balance public access with protected natural spaces.
Kew Wakehurst is home to the Millennium Seed Bank, and over 500 acres of diverse landscapes and plants from across the globe. Alongside their leading work on landscape recovery, their scientists are researching the value of UK biodiversity to inform nature-based solutions to critical global challenges like climate change. We are so pleased to have their immense knowledge and capacity in the project.
The South Downs National Park is one of our newest partners, bring a wealth of knowledge and connections across over 1,600 square kilometres of Sussex landscape.They play a key role in landscape recovery by promoting sustainable land management practices, protecting and enhancing biodiversity, and promoting public engagement with the natural environment. They will also support our education and outreach programmes to that promote public engagement with the natural environment.
Natural England has joined to play a key role in coordinating and funding the project, working closely with local authorities, landowners, and communities to promote sustainable land management and conservation practices. They will also provide expert advice on ecological restoration, habitat management, and biodiversity conservation, and work to enhance public access and engagement with the corridor.
Interested in partnering with us? We are keen to hear from those who are able to support or fund elements of our shared work, as well as those already carrying out active projects in the corridor route.
Please contact us using the form on the Pledge Partnership page